With a high level of economic uncertainty, a record number of homeowners going through foreclosure, and tight credit standards, there has been a shift from the home buying mentality to one that favors renting.  Rental prices have jumped over 11% across the US (national average of $1,181 in January 2010 to $1,319 in December 2010).  At the same time, prices of homes have fallen just under 10% throughout that same time period.  Arizona had a 2% increase in rental prices during 2010 and a 18% decrease in the median home price.  These trends present many opportunities available for those looking for cash flow Arizona investment property.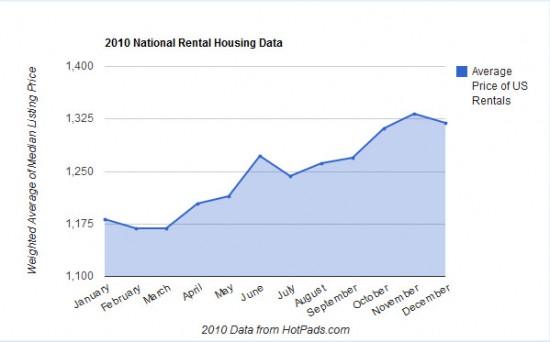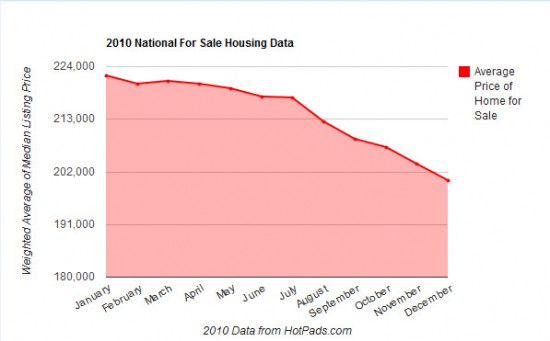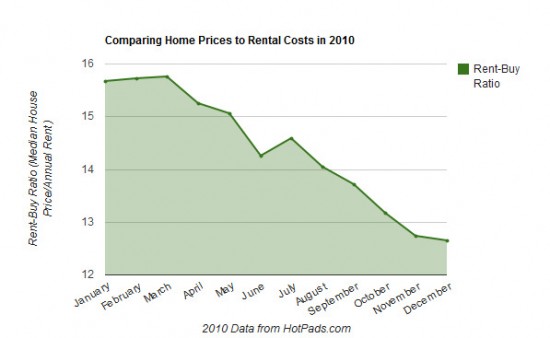 Graphs provided by Hotpads.com
You can take advantage of these trends by educating yourself on the different ways to get involved with purchasing  Arizona investment property.  Learn about some of the ways you can get involved with Clear Vision Investment Group.